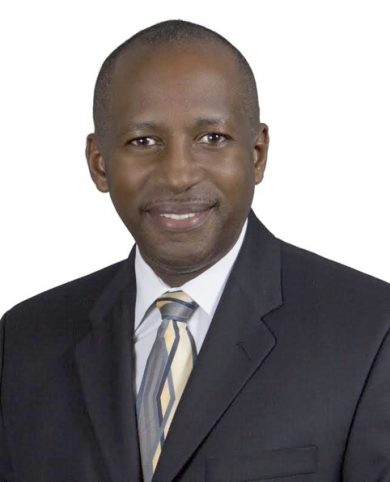 Curtis Fox
Senior Pastor
Curtis Fox, our senior pastor, is delighted to extend a heart-felt welcome to all our visitors and friends to our services, which are designed especially for you. Pastor Fox and his wife, Paula Jacobs-Fox, and family are new to Georgia and the Conyers Church and enjoy the new fellowship and opportunities to serve in this area. 
Dr. Fox is a native of Trinidad and Tobago and served as a pastor in Trinidad and Tobago before migrating to the United States. He studied theology at the University of the Southern Caribbean, marriage and family therapy at Loma Linda University, and family studies at the University of Tennessee, Knoxville.
After completing graduate studies, he served as  Professor of Child and Family Studies at the University Tennessee, Chattanooga, and then spent 18 years at Loma Linda University as Professor of Counseling and Family Sciences and Director of the Family Studies Program, and served as Department Chair for the last four (4) years. 
In addition to his work at Loma Linda University, Dr. Fox served as a pastor in the Southeastern California Conference and worked as Pastor of the Imani Praise Fellowship, and as Associate Pastor at the Mt. Rubidoux SDA Church in Riverside, California for 14 years.
Dr. Fox enjoys doing family ministries and conducts seminars and workshops on marriage and close relationship, parenting issues, sexuality, work-family stress, and clergy families. He is a certified family life educator and a licensed marriage and family therapist in California and Georgia.  His wife,  Dr. Paula Fox is a Family Physician at Kaiser Permanente.  Together, they enjoy serving others and making a difference in the community.  They also enjoy cooking and traveling. 

Pete Maldonado
Associate Pastor           
Pete Maldonado is the Associate Pastor at the Conyers SDA Church. He joins Pastor Fox in extending a heart-felt welcome to all who join us for worship, service, and mission.  Pastor Maldonado, along with his wife Virginia and family, are new to Georgia and the Conyers Church.
Pastor Maldonado's parents migrated from the island of Puerto Rico. Pete was born in Manhattan where he spent his early years living in the Bronx with his family and four siblings.
He served in the United States Marine Corps right after High School. Upon leaving the military, he graduated from Loras College in Dubuque Iowa, with a double major in Sports Management and Spanish, and the title of National Collegiate Athletic Association Wrestling Champion. He continued wrestling internationally for Puerto Rico, ranking 19th in the world.
He began multiple careers as the Head Wrestling Coach at Western New England University and worked as a Social Worker with at risk youth and families. He then worked as a Juvenile Probation Officer in Holyoke, MA. He later became the Director of a Behavioral Treatment Facility for at risk youth in Springfield, MA.
Pete met and married Virginia, his wife of 23 years, and shortly afterwards joined the Seventh-day Adventist Church where they were baptized together.
He received a call from the Southern New England Conference (SNEC) to become a Pastor. While pastoring in the Florence and Shelburne Falls SDA church district, he served as the Chaplain of a five college public campus ministry with the University of Massachusetts and graduated from Atlantic Union College with a BA in Religion and a BA in Personal Ministries. He later transferred to Waterbury/Danbury Bethel/Torrington SDA church district. While at SNEC Pete and Virginia became certified in the Prepare-Enrich Marriage Counseling Program. They later became instructors, and are now qualified to train others in the use of the instrument. After eight years with the SNEC, Pete accepted a call to the Pennsylvania Conference.
For the next eight years, Pastor Maldonado served in Pennsylvania in the following positions: Senior Pastor of Reading Hampden Heights and Fleetwood SDA church district, area, Youth Coordinator for the Southeast region, Director of Laurel Lake Summer Camp for two years, pastor of Walnutport and Bethlehem SDA church district, and Northeastern region Youth Coordinator. He is currently working on completing his Masters in Pastoral Ministry degree.
Pastor Pete and Virginia have five children and two grandchildren.  They both have a passion for working with young people and helping struggling families and marriages. They have worked with Pathfinders for over 20 years and love sharing the Gospel through Evangelism, locally and abroad. They are both looking forward to new fellowship opportunities to serve the Conyers Church family and the surrounding community.