>
Home
>
Media
>
News
2023 Theme
Making Church Relevant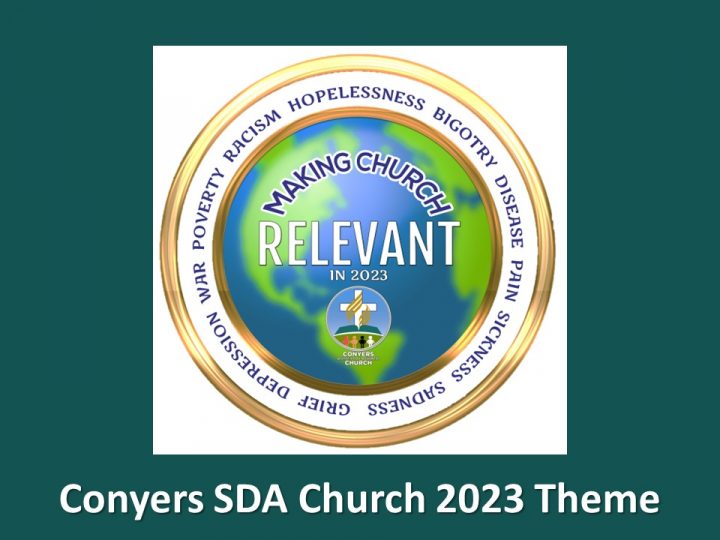 2022 Theme
Facing the Crisis - Embracing the Opportunity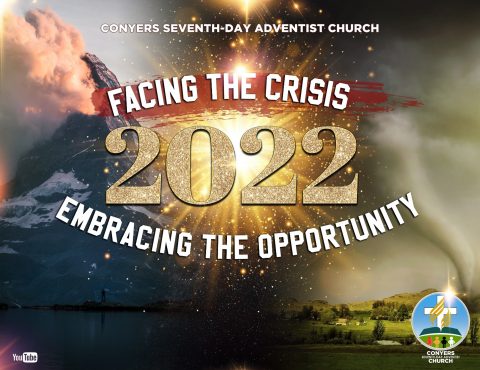 We live in a world in crisis. There is crisis all around us. There is the crisis of the COVID-19 pandemic, illness, death, economic reversals, failing businesses, strained family relationships, threat of war, and declining church experiences. The crises of life cannot and will not discourage and defeat God's call on His church to be a savory and preserving influence in the world in which it was called to serve.
Our theme at Conyers SDA Church for 2022 is Facing The Crisis, Embracing The Opportunity.
As a church, we would not be beset by the prevailing challenges around us. Instead, we embrace the opportunities we have to turn crises around, to push toward greater frontiers, greater service, greater responsivity to the needs of individuals and families in the days of greatest challenge.
As a church, we choose hopefulness in the midst of hopelessness, enthusiasm in the midst of discouragement, and enlightened vision in the midst of the ever-engulfing darkness in our world. Yes, we choose to focus on opportunity rather than on the crisis. 
2020 Theme 
Christ's Message / Christ's Method.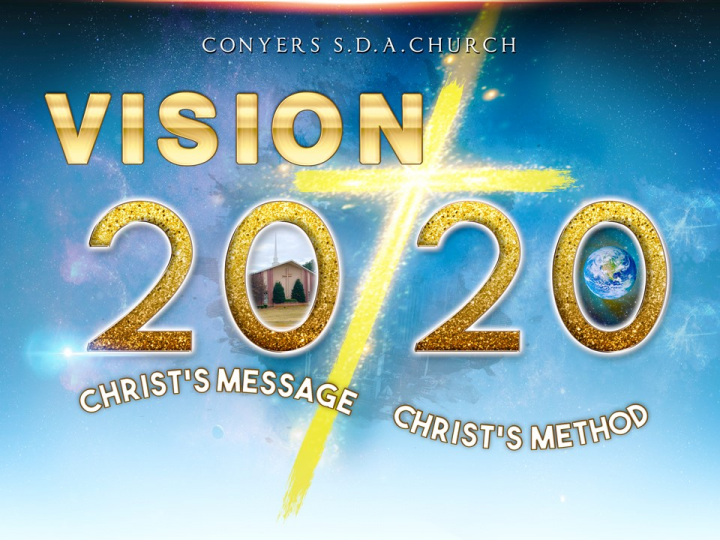 God is calling His Church, His representative, to go out into the world to witness of His mercy, grace, and justice.  He wants His church to be a healing and drawing presence among the inhabitants of earth.  When the body of believers moves out beyond the walls of the church in sacrificial love for all mankind, then the message of Christ will take effect as it is backed  by the method that Christ used to reach others for His Kingdom. 
The true message of Christ will become more effective when it is attended to with the method that Christ used in His earthly ministry. 
---
---
2019 Theme
Pressing Together. Moving Forward.